Buying a Waterfront Property?
Posted by Chris Connors on Monday, May 8, 2017 at 2:09 PM
By Chris Connors / May 8, 2017
Comment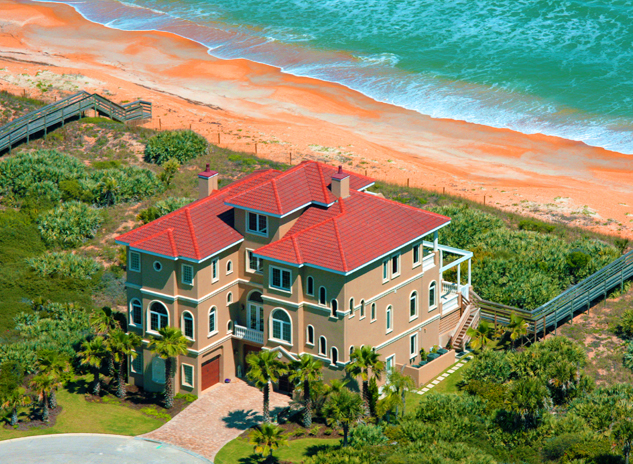 What You Should Know Before Making Your Purchase
Buying a waterfront home is as much about an extraordinary lifestyle as it is a real estate investment. When it comes to functionality it is very important to know how you intend to utilize your waterfront home. For an example, do you intend to use your property for boating, swimming or both? Once you've considered the ways you would like to utilize your property you will have questions that need to be answered before purchasing the home of your dreams. Is the water deep enough for your boating needs or if you're a swimmer, is the water too choppy to swim? What is the boating traffic like in front of your home? If you plan to enjoy jet skis and sail boats, will there be a place to store them? Does your neighbor have a huge yacht moored all summer that will block your view? Another key factor to consider is the directional orientation of your waterfront home. Are you looking to enjoy breathtaking sunrises with a east facing home?
Whether you're interested in a rural riverfront community such as Ponce Inlet or an Oceanfront Community such as Daytona Beach Shores or anything in between, living on the water means that you have an additional set of factors to consider concerning your waterfront experience. The following information is imperative when making a decision to purchase a waterfront home.

Maintenance – If you live on the beach, you can expect to contend with corrosion and deterioration issues from the salt water in the air. It may happen quicker the closer you live to the ocean.
Insurance - Insurance is vastly different for oceanfront and waterfront homes as there are different types of policies and coverage that are important when purchasing a waterfront property. It is very essential to have the proper coverage for flooding, hurricane or any other water and wind related damage that could occur. Flood and hurricane insurance is often sold separately from general homeowner's insurance.
Ocean Access and Privacy - Enjoying direct and private access to the ocean is essentially one of the key motivation for buyers who are searching for an Oceanfront or riverfront property. It's very important to confirm that you actually own the shoreline, and that there are not community easements enabling your neighbors to use your property freely without consent.
Water Depth and Tides - If you're a boater, water depths and tides are essential elements to research before you purchase your waterfront home. Depths required for different boating preferences such as sail boats, power boats and pontoon boats can vary widely. In addition, it's very important to be aware of sand bars that may present water depth challenges.
Erosion - Erosion can be a big concern for waterfront property owners. If the shoreline has not been properly protected and buffered over time, it is possible to lose property which results in a loss of value. If a sea wall or bulkhead of some type already exists, then you should invest in an inspection to determine if it's sufficient and has been properly maintained.
Rights and Ownership - If you're considering shared waterfront, it's imperative that you're thorough in understanding your rights and ownership interests. Some shared waterfront properties have a specifically deeded boat slip, though many others share an interest in a community dock.
There are many unique challenges to buying an oceanfront home but the best place to start is to use a real estate team that specializes in Oceanfront properties who are familiar with local ordinances, restrictions and permitting processes. The LUXE Group focuses on oceanfront and waterfront homes in Ponce Inlet and Daytona Beach Shores, Florida. We're available 24/7 by phone to answer any questions you may have, 386-299-4043. We would love the opportunity to turn to your waterfront dream into a reality.