Florida Homeowners Fall Checklist
Posted by Chris Connors on Thursday, September 28, 2017 at 5:38 PM
By Chris Connors / September 28, 2017
Comment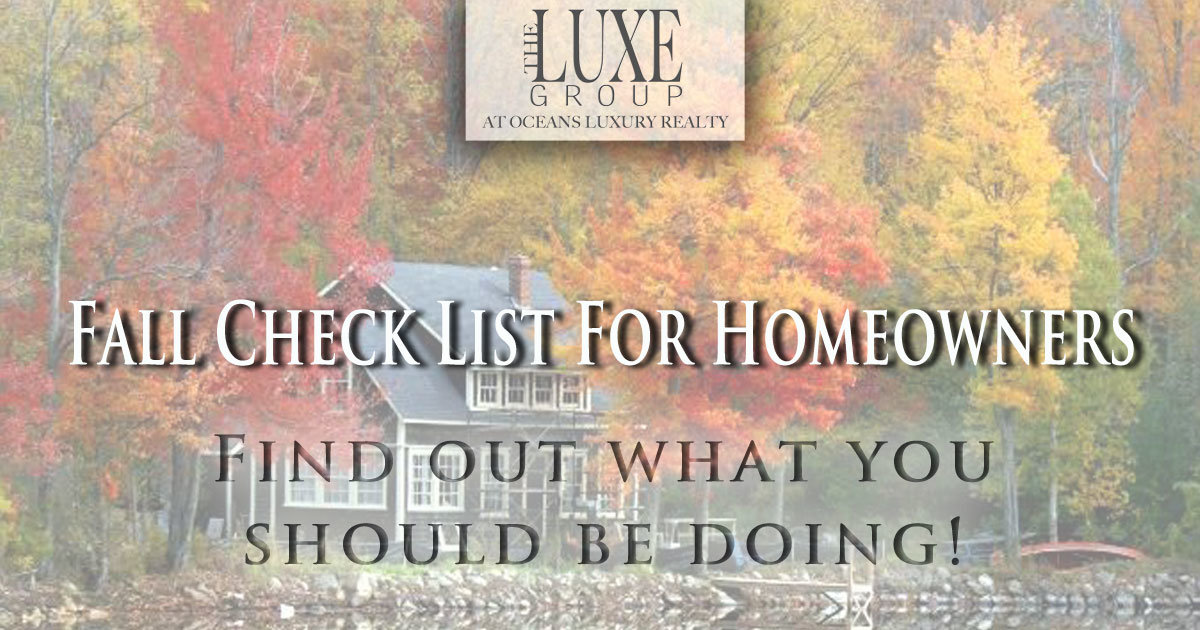 Many residents in northern climates complete a home maintenance checklist in preparation for winter's cold temperatures, ice and snow. But did you know that Florida homeowners should have a checklist of their own? While we may not encounter ice and snow every winter, our area of North Central Florida does experience cold—and sometimes below freezing—temperatures. Here are a few items you may want to address in preparation for colder temperatures, as well as other important areas of the home that can and should be included on your checklist.
Check your heating system. The first cold snap of the year is not the time to find out that your heat pump is not working. Test your system, and have it repaired before winter brings those chilly nights.
Change air filters. You should change the filters in your HVAC system twice each year. Fall and spring are great times to get in the habit of changing your filters to keep the air quality in your home at optimal levels.
Check your generator. Yes, we still have a couple months of hurricane season ahead of us. It's a good idea to check your generator to make sure it is in good working order. If you were fortunate enough not to have to use your generator yet this year, make sure to check the oil and consider a fuel additive to keep your generator running strong when you need it most.
Change smoke detector batteries. The "Fall Back" time change is great time to get in the habit of checking your smoke detector batteries and replacing them, if necessary. Check them again when we "Spring Forward"
Adjust the direction of your ceiling fans. The small switch near your ceiling fan motor changes the direction of the fan blades. During the colder months, reversing the direction of your ceiling fan will help circulate warmer rising air throughout your home, and help improve your heating system's efficiency.
Contact us today for more information about Daytona Beach Real Estate (386) 299-4043.