Holiday Weekend Beach Access
Posted by Chris Connors on Friday, June 30, 2017 at 4:27 PM
By Chris Connors / June 30, 2017
Comment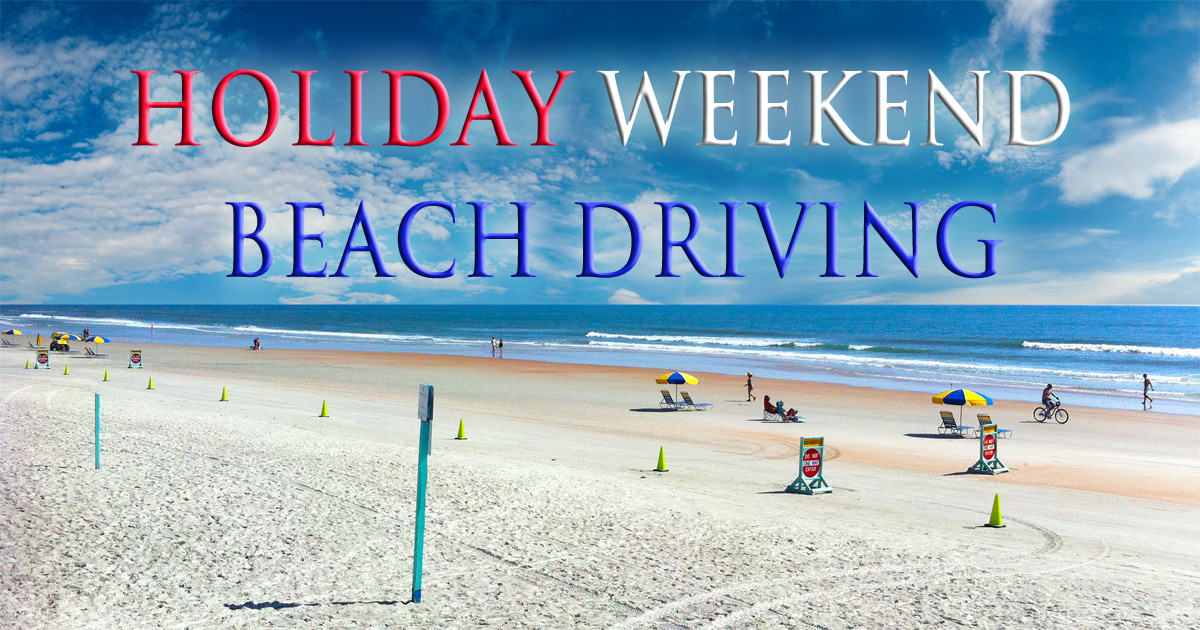 Volusia County Officials Implement Holiday Weekend Protocol at Beach Ramps.
According to the Daytona Beach News-Journal, this July 4th weekend county officials are implementing new strategies to reduce traffic and wait times at beach access ramps. In the past, visitors and county officials alike have bemoaned the long lines at beach access ramps, and have decided to take a proactive approach this year. First, a five-day holiday weekend schedule will be in place Friday through Tuesday, meaning extra lanes and toll booths normally closed during the week will be open. Also, some ramps will be designated as one-way entry or exit points so both lanes can be used for cars either entering or exiting the beach. Designated entry points will include Flagler Avenue and Third Avenue in New Smyrna Beach, and Dunlawton Avenue in Port Orange. Exit only ramps will be clearly marked for motorists seeking to leave the beach at the end of the day.
In addition, the county plans to add additional toll booth staff and staffers with hand-held scanners to scan season passes. They will also be directing season pass holders entering at International Speedway Blvd to use an access lane normally reserved for emergency vehicles. It is also recommended that motorists try access ramps that are generally less crowded. Milsap Road in Ormond Beach, Van Avenue and El Portal in Daytona Beach Shores, and Minerva Road in Daytona Beach generally see far less traffic than popular access points such as International Speedway Blvd, Granada Blvd and Dunlawton Avenue. County officials hope these strategies will allow visitors and locals to spend more time on the beach this holiday weekend, and less time waiting in long lines.
Contact us today for more information about Daytona Beach Area Real Estate. Direct (386) 299-4043