Homeowner's Associations (HOA's)
Posted by Chris Connors on Sunday, September 3, 2017 at 6:38 PM
By Chris Connors / September 3, 2017
Comment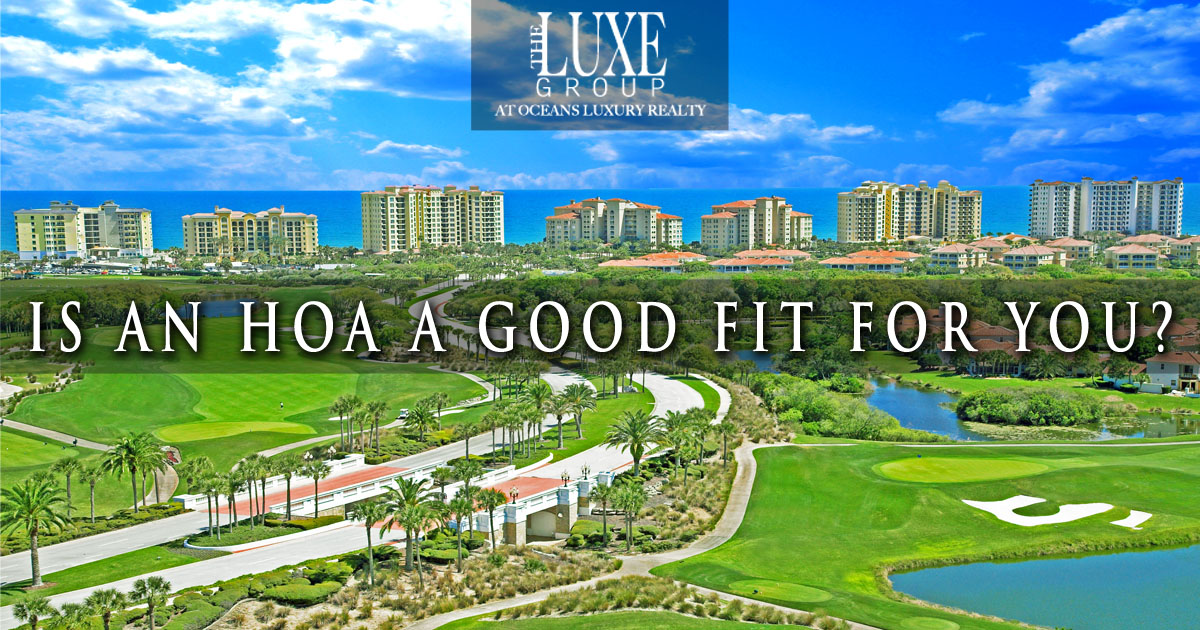 Homeowner's Associations (HOA's): Are They a Good Fit for You?
If you are planning to purchase a home in a planned community, gated community, or a condominium, odds are, you will need to coexist with a Homeowner's Association. HOAs generally have a stated goal of maintaining all communal spaces such as pools, tennis courts, fitness centers, roads, parking lots and golf courses.
To do this, all residents of the community must pay either monthly, quarterly or annual fees to contribute to the maintenance of these amenities. In addition, if a large repair is required that exceeds the HOAs budget of collected fees, assessments may be levied that all residents are required to pay. Monthly fees generally fall between $200-$400 per month, while assessments can be for $1,000 or more. Depending on the community, HOA fees may also cover lawn care, house painting and/or utilities. Of course, this will result in a higher monthly fee than residents pay in a community that does not cover these services.
In addition to maintaining common spaces, some HOAs impose certain rules and restrictions on all members of the community. These can range from what color you can paint your home, front door, or mailbox, to what sorts of vehicles may be parked in your driveway (for example, some HOAs do not allow RV's, boats, or trailers). These restrictions are meant to prevent homes from becoming run down, and also to ensure that residents do not alter their home in any way that may disrupt the neighborhood aesthetic. Buyers must also be aware that many times, HOA board approval is required any time a home changes ownership and a prospective buyer must submit an application for HOA approval to purchase their new home.
As many people live in communities with HOAs and have no issue with the payments or restrictions, HOAs are not necessarily a deterrent to purchasing a home. But for buyers who do not like being told what to do, and who want more freedom in the look and usage of their home, it may be worth considering whether an HOA is a good fit. Every community, and every HOA, is different, with different costs and levels of restriction. It is definitely worth talking to your Realtor about any prospective community HOA, and obtaining a copy of the HOA bylaws to ensure that any community where you purchase a home is going to be a good fit.
It is far better to do a little extra research before you buy than it is to be hit with an ugly surprise when you want to paint your home, or park the trailer for you landscaping business in your driveway, only to find out you are in violation of your fully enforceable HOA bylaws.
Contact us today for more information about Daytona Beach Real Estate (386) 299-4043.