Home Tips Series: Pest-proofing Your Home For Summer
Posted by Chris Connors on Thursday, June 29, 2017 at 1:52 PM
By Chris Connors / June 29, 2017
Comment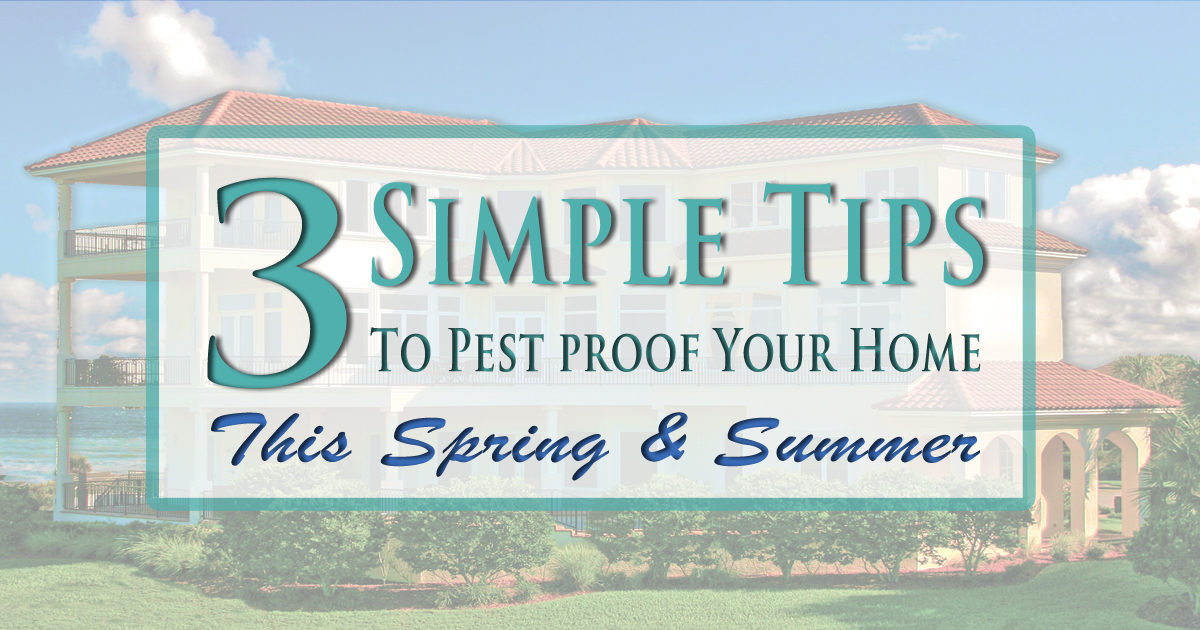 Summer is here, and that means longer days, trips to the beach, fireworks and BBQ's with family and friends. Unfortunately, the summer season in Florida also brings an increase in insect activity. While a good pest control service is always recommended, there are a few things you can do yourself to protect your home from pests. According to Beth Sheridan of Mike's Pest Control in New Smyrna Beach, homeowners should consider these three tips to decrease insect activity in and around their home.
First, clean your gutters. Organic debris and standing water in gutter systems offer a cozy breeding ground for all sorts of pests, including termites and mosquitos. Second, trim back any tree limbs that brush against your home or hang over the roof. This will help interrupt the path of insects from the limbs to your home, and also prevents leaves from filling the gutters. Third, to prevent mosquito breeding around your yard, remove any standing water in flowerpots, cover rain barrels with wire mesh, and dump out any other container that may have collected water after each rain shower.
These simple tips can help you better enjoy the outdoor areas of your home this summer, as well as prevent insects from coming inside your living space.
Contact us today for more information about Daytona Beach Area Real Estate. Direct (386) 299-4043