Protecting Your Down Payment
Posted by Chris Connors on Saturday, August 26, 2017 at 8:02 PM
By Chris Connors / August 26, 2017
Comment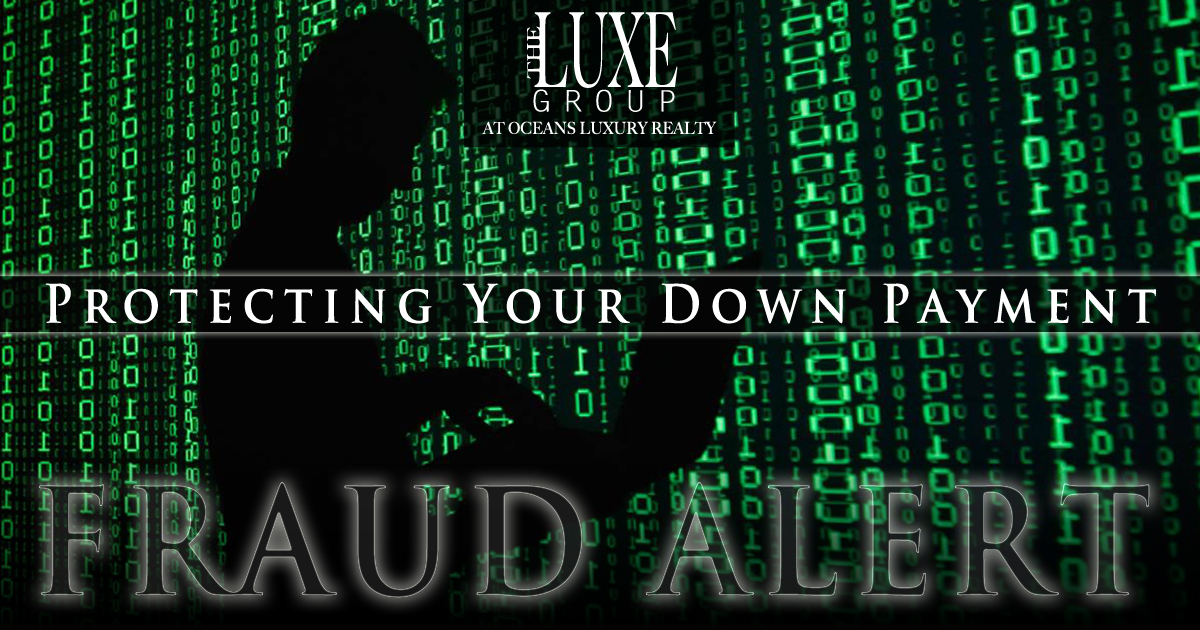 Fraud Alert: Protecting Your Down Payment
If you have an email account, you have likely been the target of scammers at some point. You've probably also heard the warnings that you should never respond to unexpected email requests for money that appear to come from your bank, creditors, the IRS, or even someone you know. But did you know that according to the National Association of Realtors, there has been an alarming rise in down payment theft due to fraudulent emails? Here's how it works: hackers steal email login information and passwords via unsecured Internet connections and then scan these accounts for emails indicating the account owner is in the process of purchasing a home. Using this method, they can gain information about your realtor, lender, attorney and/or escrow agent. You then receive an email that appears to be from one of these trusted professionals, giving you wiring instructions on how to send your down payment or additional funds allegedly required to complete the purchase of your new home. Unfortunately, any money sent will go to a fraudulent and often untraceable account, and your money is lost.
The good news is it's easy to protect yourself from this type of scam. First and foremost, guard your email login information! Don't enter passwords when using and unsecured or public Internet connection, and change your password regularly. When selecting a password, make it as complicated as possible with a combination of upper and lower case letters as well as numbers and symbols. You may also choose to activate Two Factor Authentication, which requires an additional login code sent to your cell phone. If despite these precautions you receive an email containing wiring instructions, call the sender immediately using the phone number you already have on record. Do not use the number contained in the email if it is different from the number you have previously used to contact this person! Finally, discuss your concerns and preferences with your Realtor when you first begin your home search. Let them know that once you have a home under contract, you prefer to deliver a personal or cashier's check directly to the title company responsible for your closing. If you are purchasing a home from out of state or there is another reason you prefer to wire your funds, make sure you speak with your Realtor, attorney or escrow agent directly to receive any wiring instructions.
When it comes to protecting your money, you can't be too careful. An experienced real estate professional will understand your concerns, and support all necessary precautions. Implementing these simple tips and staying alert for any potential irregularities can save you thousands of dollars and ensure your new home purchase is a smooth and secure process.
Contact us today for more information about Daytona Beach Shores Real Estate (386) 299-4043.