Beach Safety Flag Warning System
Posted by Chris Connors on Thursday, July 6, 2017 at 6:33 PM
By Chris Connors / July 6, 2017
Comment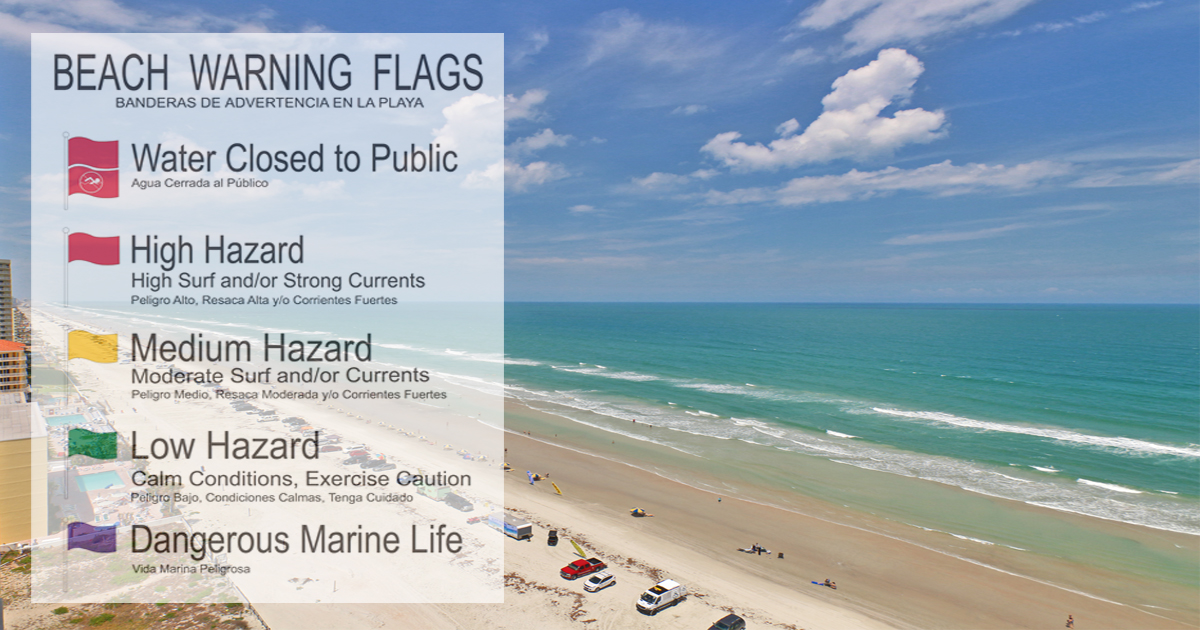 Summer Beach Safety: The Flag Warning System
This summer, visitors and residents alike will flock to Volusia County's 47 miles of white-sand beaches to enjoy long days of sun bathing, sandcastle building, and cooling off in the surf. There are, however, certain hazards that may be present on any given day that all beachgoers should be aware of. Swimming close to a manned lifeguard tower is always a good first step, but did you know that those colored flags you may have seen flying at the beach approach are an important safety communication to visitors? Volusia County uses the Florida beach warning flag system, and if you know what to look for you can stay aware of any potential hazards such as rip currents or dangerous marine life in the area. Here is a brief run-down of the flag colors used at Volusia County beaches:
The first three colors are simple to remember. Think of the green, yellow and red flags the way you would a traffic light. Green flags indicate that the hazard risk is low and waters are calm. Yellow flags indicate moderate hazard risk and slightly choppy waters. A red flag indicates a high hazard risk and strong ocean currents that can present challenges even to strong swimmers. A double red flag indicates that the beach is closed.
Finally, the purple flag indicates dangerous marine life, such as sharks or jellyfish, in the area. When you see a purple flag it is a good idea to ask the closest lifeguard exactly where the dangerous marine life was spotted, as it may not be in the immediate area. For example, if a shark is spotted in New Smyrna the flag will also be flying at beaches further up the coast.
Contact us today for more information about Daytona Beach Real Estate (386) 299-4043.