Updated Condo Listings in Twin Towers!
December 4, 2023
Dimucci Twin Towers Condos
This oceanfront condo was built in 2007 and is centrally located at 3311-3315 South Atlantic in Daytona Beach Shores, Florida. Amenities include resort-style jacuzzi, spa and saunas, an oceanfront pool , well-equipped fitness room, social room, billiards room and underground parking. Whether you are looking for a full-time residence or weekend retreat, DiMucci Twin Towers Condos offer beachfront living second to none!
Twin Towers Condo Info
Address: 3311-3315 S Atlantic Ave
City: Daytona Beach Shores
Year Built: 2007 | Dimucci
Residences: 136 Units | 19 Floors
Pet Policy: 1-Pet Restricted
Rental Policy: 2-Weeks Min. Rental
Waterfront: Oceanfront | Riverview Views
Parking: 1-Garage Spaces
Special Features: 2-Oceanfront Pools
Recently Sold at DiMucci Twin Towers
December 4, 2023
Sold on 10/20/2023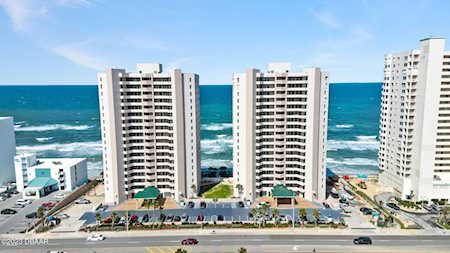 3311 Atlantic Avenue #1801
Daytona Beach Shores, FL 32118
Dimucci Twin Towers North & South
Sold on 8/29/2023 3315 Atlantic Avenue #705
Daytona Beach Shores, FL 32118
Dimucci Twin Towers North & South
Sold on 10/27/2023 3315 Atlantic Avenue #1006
Daytona Beach Shores, FL 32118
Dimucci Twin Towers North & South
Daytona Beach Shores Condominiums
---

The LUXE Group Oceans Luxury Realty Direct: 386-299-4043